The village of artists, called Ham Long, is located near the windy Sai Gon River, 10km from the hub of Ho Chi Minh City. It has this name because most of the owners of houses in the village are artists.
Visiting the village, tourists have a chance to behold houses built in the traditional architectural style of the Vietnamese people, such as a Hue Ruong house, a house-on-stilts of the Muong ethnic people and ancient houses of the South. Each house is an artistic architectural complex that is designed beautifully by its owner.
A garden in the shade of trees overlooks the Sai Gon River.


The house owned by artist Nguyen Hoai Huong built in the style of a Hue garden house.

The most striking feature of the village probably is the houses owned by painters Nguyen Hoai Huong and Ly Khac Nhu. The house of Nguyen Hoai Huong was built in the style of a Hue Ruong house that looks solemn and private while the house of Ly Khac Nhu looks rustic with a simple leave-covered roof. The artists arrange many works of art and unique miniatures in their living spaces, such as paintings, statues, pottery products, a small lake and rock-works. Even the work place of the artists is an interesting destination for tourists.
Some artistic spaces in Ham Long Village.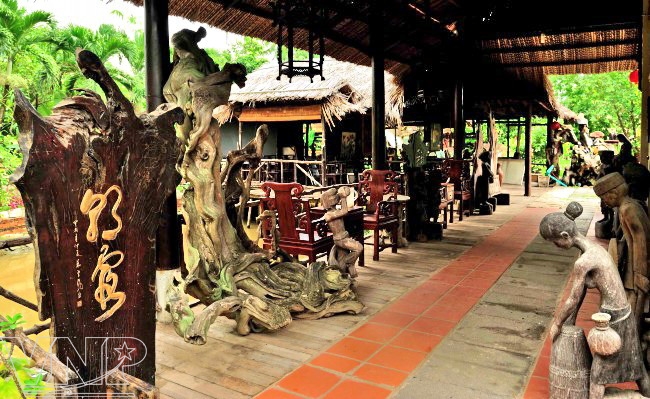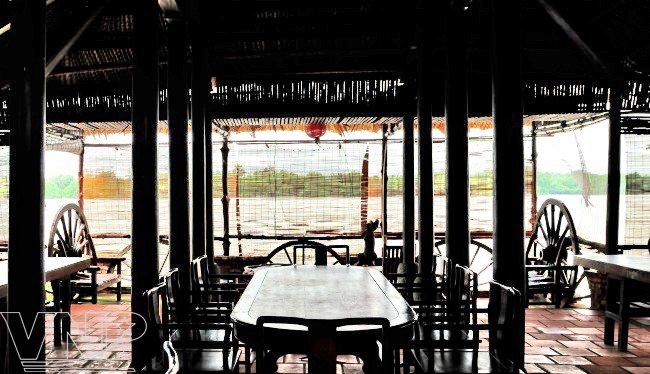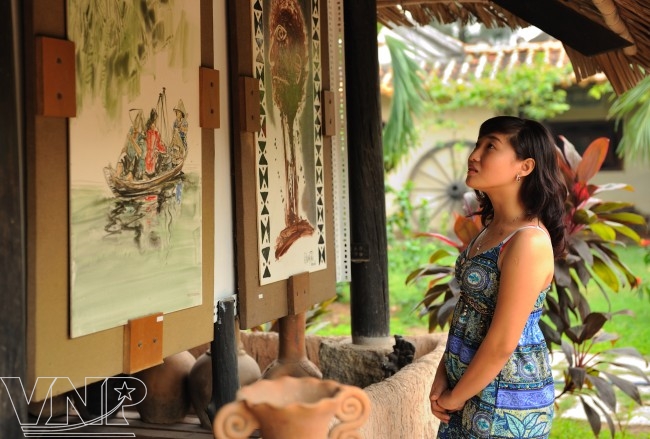 The village boasts many beautiful architectural constructions. These include the house owned by painter Thanh Chau with oil paintings of a war theme, the house by painter Ho Huu Thu with abstract lacquer paintings and the one by artist Duong Dinh Hung which is famous for a garden of statues. Each has its own beauty, showing the style and characters of each artist.

Another interesting feature of this village is that all the houses are not separated from each other by high walls but by low fences with entrances. Therefore, these houses seem to be connected naturally like in rural areas that give a close and warm feeling.

Foreign tourists visit the house owned by painter Ly Khac Nhu.

Coming here, tourists not only enjoy unique artworks but also the beautiful scenery of the Sai Gon River at sunrise or sunset with a pure and cool atmosphere.